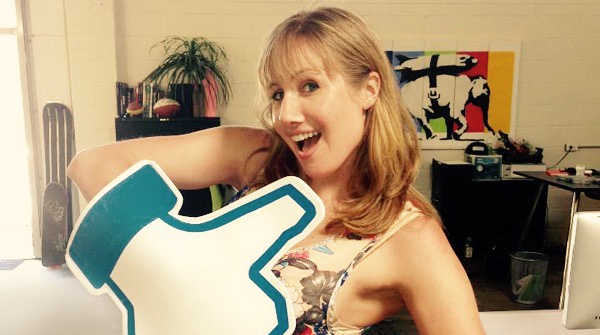 We had the privilege of attending Digital Marketer's conference this year—Traffic & Conversion Summit 2016. We're dedicated followers of Digital Marketer's education on digital marketing, so we weren't surprised to have several amazing take-aways and aha moments from their 3 day conference. "Whoop-de-do" you may say, "Who or what is Digital Marketer?" Digital Marketer is an organization that has done millions and millions of $ worth in split-testing Facebook ads, landing pages, product offerings, social media campaigns, etc. etc. etc. They own their own product websites that do millions in sales every month and share their findings with anyone who cares to know—and boy do we care. We want to share some of our notes—specifically on social media trends—with you. These trends will greatly impact sales and marketing campaigns for your company.
1. When it comes to anything-social-media related, it's not all about ROI anymore—brand awareness is back. The general theme of this conference was branding & ROI coming together. Before digital marketing or direct response marketing, it was hard to measure results. There was no way to truly measure views of a billboard or people who bought a product because of a magazine ad (aka it may have looked good, but didn't get provable results). Then digital and direct response marketing moved in and almost entirely got rid of good branding all-together. Tasteful, beautiful typography and photography got replaced with flashy animated dancing figures and giant red buttons with hideous neon arrows pointing to them (aka it may have gotten provable results, but looked hideous). And while it may have worked temporarily for a quick sell, it didn't make for a lifetime, ideal customer.
When posting content to social media, it's not all about the immediate sell anymore or even the views or click-throughs. CEO of Digital Marketer, Ryan Deiss, said at the kick-off of the conference "Branding is anything that makes a deposit into a customer or prospect's relational equity account". When people see content from your brand posted on social media, no matter the content, they should feel something good—not like they're being scammed into something they don't want to do. This goodness that someone feels comes from purposeful branding—one central brand promise that serves as the basis for your unified message, tone, and look/feel. You can't necessarily count the number or quantity of "feel goods" (i.e. someone may see your post but not click on it… or see your post and not click on it and not feel good about it). But if your company's brand promise includes serving people in anyway before asking for something in return, you can count on a lot of "feel goods". And "feel goods" lead to good will, trust, and referrals for your brand—even if it's not being measured.
ROI is still very, very important. However, short term numbers shouldn't be sacrificed for long term clients and loyalty to your brand. An example here is a bright obnoxious pop-up when someone immediately lands on your website (say, driven there by a Facebook ad). You may get an incredible amount of opt-in's (mostly because many people don't know how to exit out of the pop-up without leaving their info). But in the long run, people will be annoyed with your brand before they even get to explore your website. Chances are that your unsubscribe rates will be high. This will ultimately impact marketing for the worse, even though it appears you're building your list quickly on the front end from a social media campaign.
2. Just because you think Snapchat is stupid doesn't mean it won't be effective for your business. According to Gary Vaynerchuk, keynote speaker on night 1 of the conference, many marketers stay away from Snapchat because you can't directly link it to ROI like you can with Facebook, Instagram, and Twitter posts. It's about creating brand awareness which is really hard to measure. But here's the thing. Unlike Facebook, Twitter, and now Instagram too, it hasn't been ruined by marketers… yet. It's still seen as an "underground" way to communicate while also being around long enough that the masses are using it. It's not going anywhere for a little while.
While keeping in mind that its users are a younger demographic (roughly 70% under the age of 34), have some fun with it. Use it as a way to communicate silly or amusing things about your team and culture. Again, the key here is that Snapchat has been around along enough to claim its stake in the social media world while not being around long enough to have been ruined by marketers. Another one to check out in this category is Periscope. We're going to be playing around with this app/social media platform as well.
3. Facebook ads are still probably the best use of your marketing dollar (if you're doing it right, and your target audience is on Facebook). Digital Marketer spends the majority of their ad spend on Facebook ads. The key here, however, is rarely asking for the sale upfront unless it's a really, really good deal. They first drive cold traffic (people who have never heard of them before) to a really great piece of free content. They then retarget these people who have clicked through to this content (now warm traffic) with Facebook ads to another piece of even greater content in exchange for their email address (called a lead magnet) and then retarget those who have downloaded the lead magnet (now hot traffic) to an even greater piece of content that's really cheap—like $1 (called a tripwire). This process is an example of an online sales funnel. There is an infinite amount of online sales funnel variations, but you get the idea. Facebook ads are fueling traffic to each piece of the online sales funnel—usually only asking for a sale at the point of "warm" and "hot" traffic.
While this notion isn't new, it's still working and continues to gain momentum. Digital Marketer's ratio for ad spend per each piece of their funnels is like this: 60% for cold traffic, 30% for warm traffic, and 10% for hot traffic. And while the least amount of money is being dedicated to the hot traffic ad spend, this is where they see the greatest ROI. New to or feeling overwhelmed by creating Facebook ads? Click here for a download on how to use social media to find new leads (and yes, in all transparency, this brings you a step deeper into our funnel—so you'll get to see the next steps in our process).
4. YouTube ads may cost more than other paid media, but have a longer lifetime value. This again goes back to brand awareness vs ROI. YouTube does a great job of combining both. Tom Breeze, who lead this YouTube breakout session, says that "video is like velcro". It just sticks in your memory much longer than an image or text. So true Tom. And the key here, says Tom, is to get people to remember who you are for the right reasons. Here's his breakdown of why people are on YouTube:
• 53% of people watch for entertainment
• 47% watch to learn how to do things—18-34 say YouTube is the best place to learn things (70% of millennial go there to learn things)
So going back to the idea with Facebook Ads of first driving cold traffic to a valuable piece of free content (to build trust without asking for anything in return), YouTube is the mecca of this. Because the mass majority of the population is going there in order TO LEARN something! So the key with YouTube is to create an online sales funnel—like with Facebook—that is fed with traffic from your YouTube ads and posts. Tom calls this  "Aducation"—an ad that teaches you something. He advises using wirecastGo—an app that streamlines video and puts it straight to youtube with a call-to-action (then you can create a landing page with an offer that the call-to-action links to—and pow! …you have your online sales funnel). You can also retarget people on YouTube as well to other YouTube pieces of "Aducation" and/or cross retarget to different social media platforms.
5. Video in general needs to be a part of your marketing plan and budget.Video converts better on Facebook ads, converts better on checkout pages (using product demo and testimonial videos), creates instant trust and brand awareness if done right, and it's not that expensive or hard to create anymore. We bought a $600 Canon camera that takes great video (and photos), a $100 microphone that plugs into the camera, and lighboxes for $100 on Amazon. We edit the videos in iMovie on our macs. It's not that hard. And honestly, you can make great videos with the newer smart phones out right now. Don't overthink it. The key is to be authentic. Talk like you're talking to your best friend or best familiar customer. Plan out what you're going to say ahead of time—make your point and cut to the chase. Invite your viewers to take action at the end. Smile and show some passion.
In conclusion, when thinking about your 2016 social media strategy, post content that authentically reflects your brand. Make your branding (messaging, tone, style) consistent from your social media posts to your landing pages and websites where you're driving people to. When it comes to having an impact with your marketing, don't sacrifice short term numbers for long term loyalty and "good feelings" towards your brand. Invest more time in learning about Facebook and Youtube ads and how they can feed traffic to your online sales funnel. And for goodness-sake, if you're not creating videos, it's time.