So, you are finally using social media as a real business should be. You've developed strategized campaigns, created useful content for your fans, and you interact with your followers when they have questions or need help. That itself is an accomplishment you should take pride of. Now it's time to keep your social game on point and perform a social media audit. Don't be scared of the term "audit". After reading my outline of what it entails, you will see how simple it is to do and the benefits of doing it.
Branding:
If you have more than one social media account such as Facebook and Twitter, then it's important that your branding is consistent across each of these channels. Not only does it look more professional, but it also creates a familiarity for your fan base no matter what social platform they look you up on. Take the time to review each channel and make sure all of the profile images are hi-resolution, consistent, and your description text is conveying the same message. Consider adding text over your banner images that simply states what your company does and potentially who it's for (you'll have to do this in Photoshop as you're creating this image). Keep in mind that many people will stumble onto your channel not necessarily knowing or remembering what your company does. It's always good to instantly remind them. Use your logo for your profile photo, as long as it's legible at a small size. If not, just use the symbol from your logo (if you have one). As you post, your logo will help build brand recognition.
Posting frequency:
Are you posting more content on one channel and neglecting the others? Some people are more active on Facebook than on other channels, while others might spend the majority of their time on Instagram. Remember, consistency is key here, and you should be equally active on each channel. A social media audit will help you find out what channels are being neglected and allow you the opportunity to spread the resources and balance out your posting. There are lots of social media monitoring tools available to help you see this information. Here are a few of my favorites:
Engagement:
If you have specific content that is getting more engagement (ie likes, comments, shares) than others, shouldn't you consider creating more of that type of content to keep the engagement rate up? Of course, you should. You want to focus your time and energy on content that works vs the content that people scroll past. Audit your post engagements and see if a particular topic is receiving higher participation. Also look at the data for the medium of your posts—ie are infographics performing better (with likes, comments, and more importantly shares)? How long are people watching your videos until they bounce? Also remember that just because a certain medium isn't performing better doesn't mean that it doesn't work. If people are starting to watch your video, for example, but are bouncing after the first 10 seconds, maybe you need to hire a new video team. Pay attention to both the data and what the data is telling you.
Revise Campaigns & Create New Goals:
Performing a successful social media audit will allow you the chance to review your social media data and revise your current campaigns—or create new ones that meet your business needs. If you aren't sure where to start with a social media campaign, you can contact us for help on getting started. Social media is not something that you just schedule out and expect positive results. You have to make adjustments and watch how the public engages with your online presence. The main goal with social media is to drive up your brand awareness and create loyal customers. The only way to do that is to experiment with your followers and adapt to their needs. Take the time to harvest all the information your followers give you and fine tune your approach to be effective.
---
A social media audit allows you the opportunity to see what is working well and what is not working with your social media profiles. When you take a deeper look into your social media channels, you'll see what accounts perform the best, what content is working, and how to position your brand better online for success. You'll also take confidence in using current data to optimize your efforts. You smarty pants, you.
Summary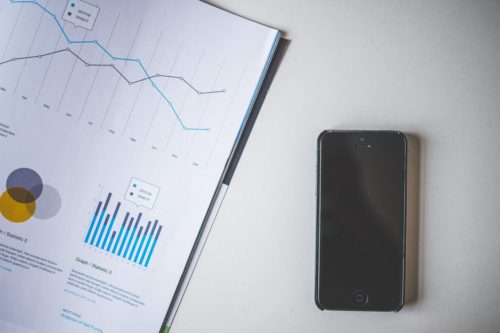 Article Name
How To Perform A Simple Social Media Audit for Your Company
Description
Don't be scared of the term "audit". After reading my outline of what it entails, you will see how simple it is to do and the benefits of doing it.
Author
Publisher Name
Publisher Logo