Back in the day when I was a kid growing up on Long Island, there were these places called health food stores. A far cry from the organic mecca we know today as Whole Foods, these were small, unassuming, independently-owned markets — Whole Foods' humble ancestors, if you will. They're where my Mom, frustrated with the lack of nutritious options at chain supermarkets at the time, did most of our food shopping.
We're all familiar with the conventional supermarket experience. We've been down that cereal aisle and succumbed to the all-out visual assault of shelves-upon-towering shelves of brightly colored boxes featuring cartoon mascots in various states of sugar-induced hyperactivity, promising fake-marshmallowy salvation.
The vibe inside the health food store was decidedly more sober. Each tofu-derived product (and trust me, they were ALL tofu-derived) was clad in sensible labeling designed to tout its freedom from artificial sweeteners and additives. Try as they did to make a nutritious breakfast cereal label visually appealing to a kid whose friends were eating Cinnamon Toast Crunch, I remember understanding even then that the packaging for health food was – to use the technical marketing term – totally lame.
As it turns out, my Mom was ahead of the curve; part of a growing, more health conscious segment of the population. Back in those days, most health food producers had neither the budget nor a wide-enough audience for high fashion branding campaigns or package design. Today, when you can find a devoted organic section at Walmart, it's safe to say the health food movement has gone mainstream.
An influx of marketing dollars and creative brainpower means that some of today's most exciting and innovative design is being devoted to healthy food packaging. With the boring labels of the past long gone, these are the new rules for health food package design:
1) Clean Up the Clutter, and Focus on Your Differentiator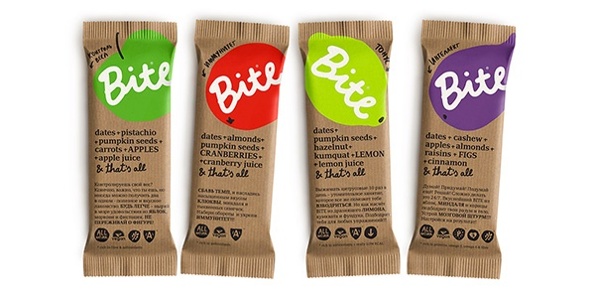 Once upon a time, healthy products were on a mission to differentiate themselves from the rest of the junk food found on supermarket shelves. To this end, they crammed their labels full of as many health benefit facts as would fit: organic, non-gmo, gluten-free, fair-trade, single sourced. No doubt these are all great attributes, but listing them all with the same "weight" on a small package can add up to a lot of visual clutter. Think about it this way: On a supermarket shelf stocked with endless busy, brightly-colored boxes, it's the most simple label with plenty of white space that stands out and catches the customer's eye. Typically, your product will have a key differentiator—e.g. is it bread or crackers that are gluten-free? If so, that is most likely the most important attribute of your product that people are looking for. So make sure that "Gluten-free" is large and in charge on your packaging. It's amazing to me how hard it is to find the term "gluten-free" on packages these days. It's typically super small somewhere on the bottom. So kill all that clutter and focus on your food's biggest strength on the packaging.

2) Think Beyond Green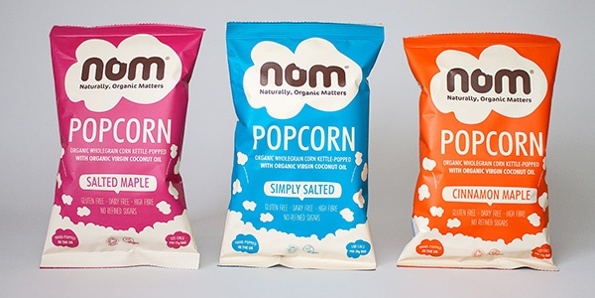 It was one of those unwritten, but unbreakable rules. If a product is eco-friendly or made of natural ingredients, the label must be green. Not just any green, but that uniquely joyless shade of green. You've seen it. As environmentally responsible products continue to go mainstream, there's been a relaxing of the green-only mandate. Today's consumers are ready to accept package labels of any and all colors, and still recognize them as healthy products as long as the rest of the branding is on point (see rule #1 above). So feel free to expand your palette. Purple's nice.

3) Enough With the Leaves Already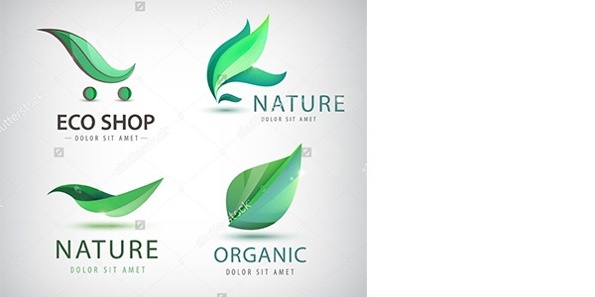 Along the same lines as the age-old green cliche, healthy products have long relied on the imagery of leaves in logos and package design to harness that all-natural vibe. Frankly it's just lazy at this point. So ubiquitous and overused is the leaf, it has essentially been squeezed dry of any visual impact it once had. If the point of marketing is to stand out, leaves just aren't getting the job done anymore. Leaves are tired. Leave the leaves alone. We can do better.

4) For Typography, Basic is Best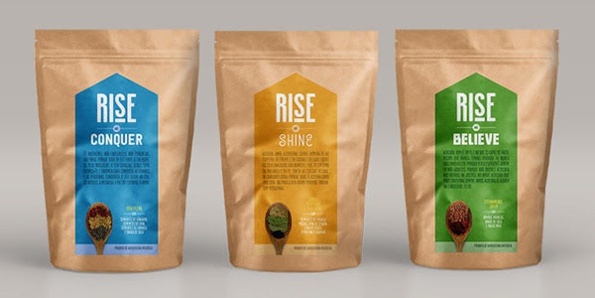 No strokes, no drop shadows, no gradients, no comic sans. Keep it simple. Keep it classy. If your type is straightforward, clean, and free from superfluous, hokey effects, consumers will attribute the same positive qualities to the product within the package. Lately I'm loving to use condensed sans serifs like Good Headline Pro and League Gothic, as well as Museo Slab for a slightly fancier, but still super clean vibe.

Here's the bottom line: when designing packaging for a healthy product, think in the same terms as the people who make the healthy product itself. Include only the essential ingredients (or design elements in this case), make sure each of those design elements is in its simplest, most straightforward form, and don't add any extra junk.

To clean design and eating!