Not only is Ballast Point's Sculpin IPA a favorite around the Shovel Creative office, it's a San Diego beer institution. This IPA practically put San Diego IPAs on the map (arguable statement, I know) and has won countless awards and is one of the top-rated beers on both Beer Advocate and RateBeer, so you know it's a good one.
Named after the sculpin fish which can be found in the waters off San Diego's Ballast Point (the southern tip of Point Loma where the Cabrillo Monument stands, and the brewery's namesake), the beer has a bite just like the fish's poisonous sting. It has a big hop taste but, unlike other strong IPAs, the hops aren't too overwhelming. You'll also catch some citrus flavors as well as a piney aftertaste. Delicious!
But you're not here to read about our taste review, lets talk branding. The Ballast Point branding is on point, with its label featuring hand-painted design by the brewery's resident artist, Paul Elder. He has designed and painted all of the labels for Ballast Point, which are inspired by game fish and other nautical themes. Ballast Point also has a nautical-themed font and company logo, which features a navigational sextant in the center. They actually changed up their company logo design just a few years ago to this more modern design and added a line of canned beers to their 22 and 12 oz bottles. Check out a comparison below:
Then: http://beerpulse.com/wp-content/uploads/2012/09/BallastPointArt-2.jpg
Now: http://brewbound-images.s3.amazonaws.com/wp-content/uploads/2013/07/ballast-point.jpg
Here's a bit more on Paul Elder and how he and the brewery come up with their designs: http://www.ballastpoint.com/our-artwork/
Definitely be sure to check out this brewery and their incredible art, logo and design work. A few others designs (and beers) we enjoy include Fathom Imperial Pale Lager, featuring an old-school diving suit, and Tongue Buckler Imperial Red Ale featuring a skeleton cutting the tongue out of a pirate's mouth.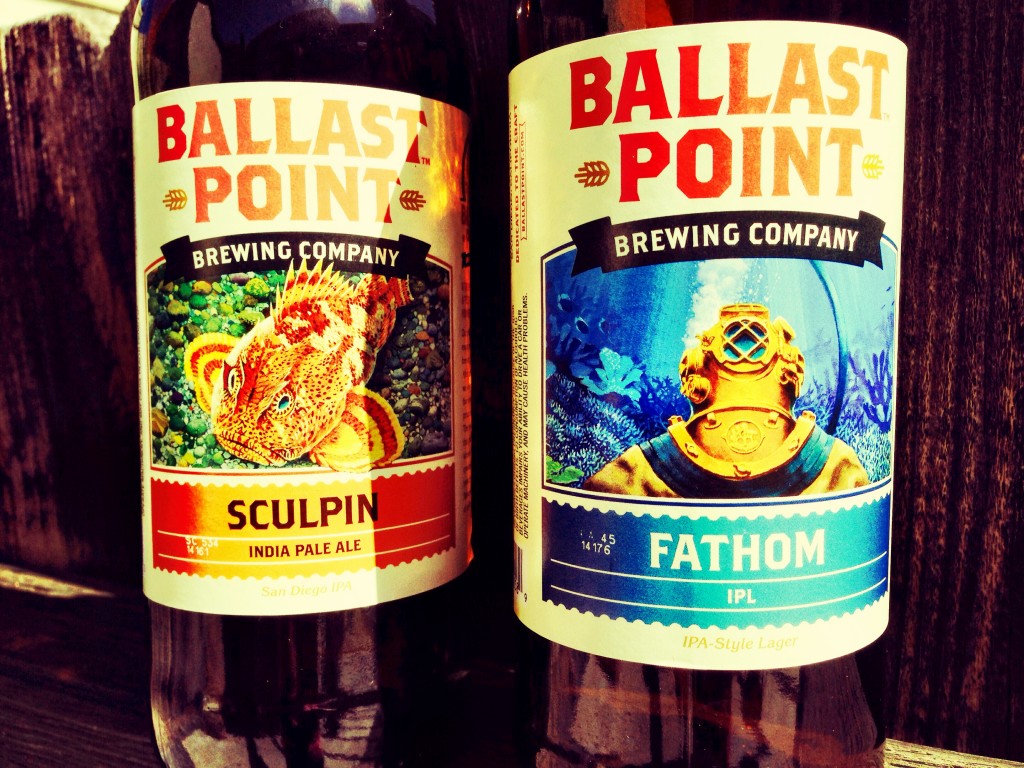 Shovel Creative is a graphic design and web development agency dedicated to creating attractive and effective print and web materials, specifically focused on conversion and lead generation. To learn more about our process and how to work together, please contact us here.