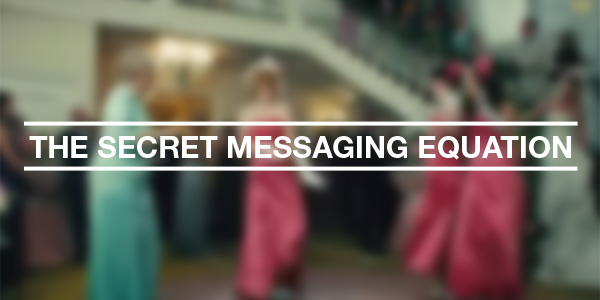 We keep talking about using benefit-focused messaging—especially on your homepage as it's the first thing someone sees when they land on your website. Audience with your messaging is SO much easier to talk about than implement. How do you say what you do for people and how you do it better for them than anyone else can in a unique memorable way in 1 to 2 lines of copy? It's not easy. That's why advertising agencies get paid sometimes millions of dollars to execute on this.
So as I watch Hulu to unwind on my couch… I have fun letting these ads do some work for me. I actually LOVE ads—seeing the 30 second results of what took potentially hundreds of hours to strategize and execute. Below are some of my recent favorites that accomplish this fine art of successful benefit-focused messaging. And though there may be other "chatter" and smaller lines of messaging through-out, all of these ads have one, main strong message:
Subaru: You're only young once—unless you have a Subaru
[fve]http://www.youtube.com/watch?v=fOSMRH2Sgc8[/fve]
H&R Block: Get your millions back, America
[fve]http://www.youtube.com/watch?v=A2zCPgq_UR4[/fve]
And ok… this particular ad I did not see on Hulu. But I want to give credit where credit is due, and that credit goes to Southwest Airlines. Even as I walk through their bridgeway, I see great, simple, benefit-focused messaging framed with large simple images on the wall that always makes me smile and know that Southwest has me figured out. This ad does the same.
Southwest: Everyone deserves $73 fares. Because wedding season can get expensive.
[fve]http://www.youtube.com/watch?v=KrVocGjeNx8[/fve]
By now you may be thinking… "so these examples of messaging are great—what do they all in common so that I can apply their secret equation to my own messaging (on your homepage, direct mailer, advertisement, etc.)?"
Well here you go:
• They're positive (they don't use the words "no, not, can't, don't, etc.). Focus on what you can do as a brand for someone, not what you can't do.
• They contain 10 words or less
• They contain only 1 strong idea. It's "Get your billions back". Not "Get your billions back and feel rich & smart" … it's just 1 idea.
• It satisfies a specific burning desire for their target audience. I can sure relate with having to spend lots of money on airfare for weddings over the years—I'm sure a few of you can too.
• You've never heard them (or some version before). They're unique. They don't use the words "results" or "solution" or "you'll love…"
Again, writing a great message that engages your audience isn't easy. But with following these guidelines and pushing yourself to think beyond what every other brand is saying, we believe in you—you can do it.