When it comes to digital marketing, two of the biggest metrics that people look at as a measure of success are the amount of traffic to their website and the amount of visitors filling out contact forms or opting in for offers and newsletters. Are these good metrics to keep track of? Absolutely. Unfortunately, the amount of traffic to your website and leads from that traffic in and of themselves shouldn't be seen as success metrics that impact sales and marketing. If you're not driving the right kind of traffic to your website, the leads that you are getting are either unlikely qualified to become great customers in the future and/or are costing you a lot of money and time to acquire. Below are some tips on driving qualified traffic to your website while driving the cost of those leads down (and getting more of them!).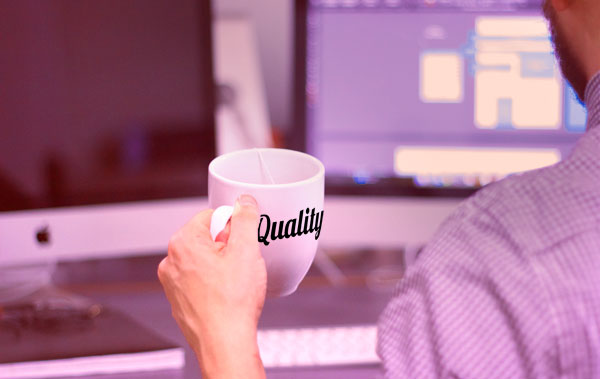 1. When creating paid search ads (Facebook ads, for example), write ad copy that specifically addresses your target's pain points. Most marketers are now savvy enough to set up their ads to target specific audiences on Facebook (e.g. by job title, age, gender, etc.). But in many instances, they're taking a stab in the dark when it comes to addressing what's really important to their target. So how do you find out? Ask! Interview current clients and customers and find out what their struggles are. Enter key phrases from these interviews into the Google Keyword Planner tool to get more ideas of what your target is searching for and the language they're using to search for it. Search Twitter handles and hashtags that are relevant to your target to pick up any challenges in their tweets. Use this language in your ads to present the challenge and then tease your solution. This will drive more qualified, prospect leads to your website.
2. Drive cold traffic (people who have never heard of you before) from Facebook ads to great, helpful original content without asking for anything in return. On the flip-side, don't drive cold traffic to a page asking them to buy a product or opt-in with their email address right away. According to a recent Digital Marketer podcast, the cost of driving cold leads to a valuable, good piece of contentvs driving them to buy or offer up their contact info right away is roughly 10x less expensive for a click-through. Why? Because you'll get more click-throughs per view and more engagement with your content (i.e. someone will actually take the time to scroll down and read all of your content). Facebook (partially) measures this engagement by giving your ad a relevance score, which impacts the cost per click that you will pay. Do you want to greatly impact sales and marketing for your boss or client by driving down your cost per lead or acquisition? Increase your relevance score. Give first, ask later. Also, good content is likely to be shared on social media—these shares cost you $0.
3. Once you get qualified traffic to your content, retarget them to come back to your initial offer. Once you've driven qualified prospect leads to your content, you can retarget them (e.g. show relevant Facebook ads in the future only to visitors who have clicked on your ads before or have been to your website) which costs less per qualified lead in the long run. Once you've established some trust with your prospect by giving them good content for free, it's time to offer another piece of great content (i.e. a checklist or ebook) in exchange for their email address (and ps, sending out emails is essentially free—so the goal is to always build your email list). This downloadable content typically comes in the form of a pdf or other common file type that anyone can open. Think "e-book" or "cheatsheet" or "template"—some sort of shortcut that would make your prospect's life a whole-lot easier. Present this offer (or lead magnet) on a clean, well laid out landing page that includes an image of your offer, benefits of that offer (in bullet form), and a form with first name/email fields.
In summary, think beyond just the number of visits to your website and amount of leads you're getting from your website. Traffic is good and so are leads—if your cost of acquiring that traffic is low and your leads are qualified prospects for your business. Follow the tips above, and you'll be well on your way.