Is it just me, or did most of 2015 and 2016 consist of slightly faded, "golden hour" hipster images with a white font laid on top? Every new website homepage looked the same. And while it was an easy look for anyone buying a WordPress theme to achieve, it boasted no creativity or personality. That's ok. My team and I applaud even louder, now, some of the break-away new website design trends that follow.
1.  Movement in just select places is replacing Parallax (when one layer moves at a different speed than another). You can't see it in this post (sorry, buzz kill), but when scrolling down on this website, just the wings on the creatures are moving: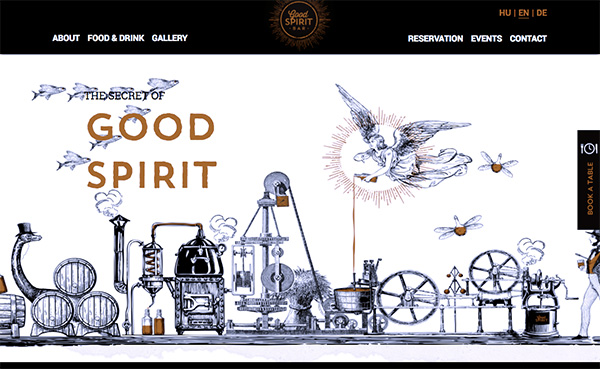 2. We see a lot of creative use of photography and textures, such as the imagery below in the word "Hello":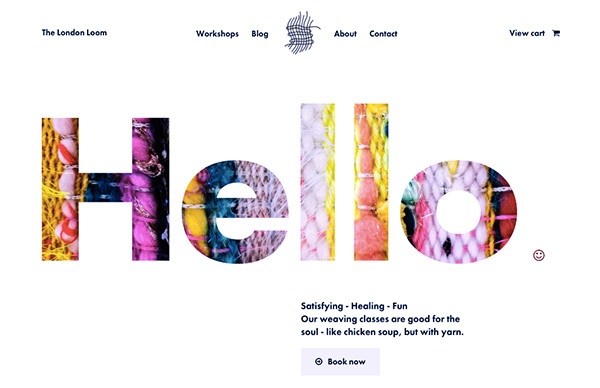 3. The looped video on the top of the homepage is taking a new form—such as the video playing in just a select area like below: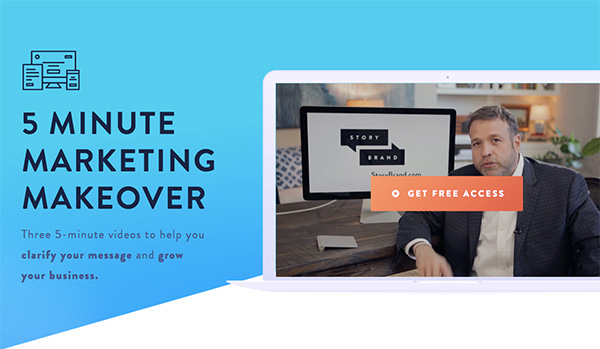 4. The full-width videos are shrinking down. While having a video span an entire page looks sharp on some screens, it's annoying when part of the video gets cut off because your browser window isn't tall enough. We're now seeing fixed widths on videos to avoid this problem. We love it when form follows function: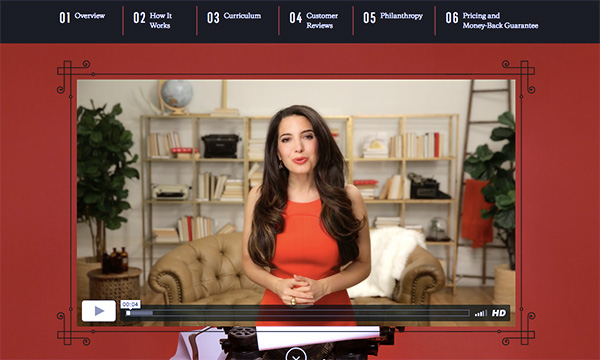 5. Design is back. It's been for.ev.er. since I've seen anybody take a risk or have some real fun designing a website. Everything is so sterile. Part of the reason for that, I believe, is the focus and dedication to making sites work on every one of the gazzilion browser sizes and device types now out there. There's been no time left to give some creative flare to a site. The other reason, I believe, is that we came from an era of texture (think spray can paint and crinkled paper), and the last 10 years have been nothing but pushback to that—everyone wants their sites to be "clean"—whatever that means. I'm guilty of that. I'm starting to see some vintage textures and themes come back to make websites artsy and fun again: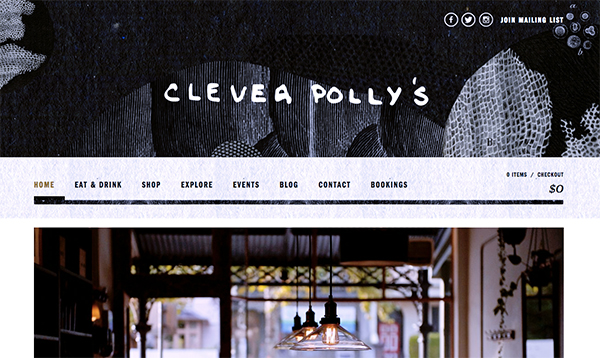 6. I always root for designers who give some love to the mundane. And what's more mundane than form fields? Check out this un-mundane form design below: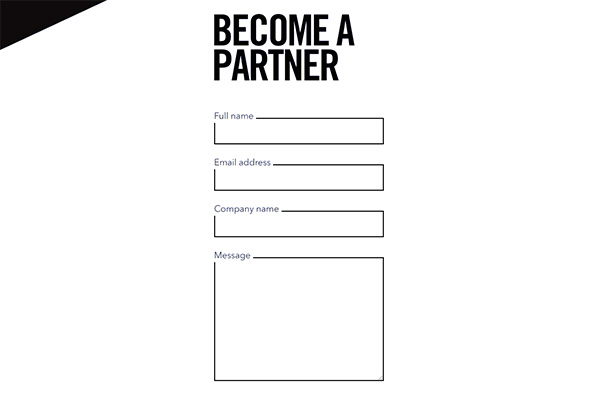 7. Not everything is full-width anymore, and we like it. While full-width sites are really pretty and contain the mark of a "modern" website, but they're a pain in the butt for designers and developers—i.e. the height or width, and therefore content of the image changes with every size ratio of someone's device that they're viewing it on: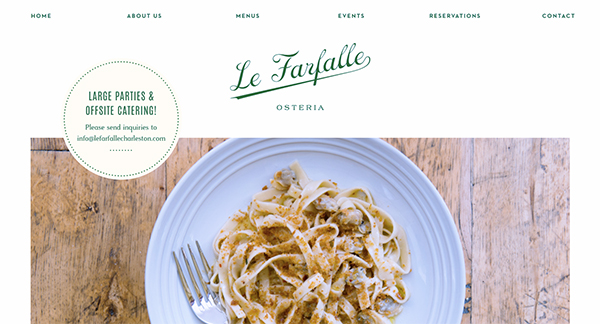 8. The left side menu has been making its come-back. Once upon a time, in an internet far far away, navigation menus lived on the left side of the page. And then it became uncool. But like boot cut jeans (yes, they're back), all things come back around: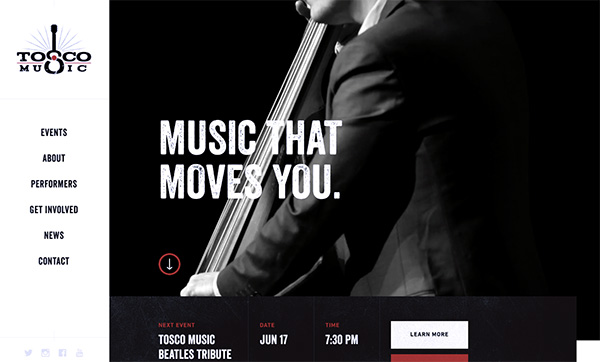 9. The "moving grid" is becoming super popular. On the scroll, two square/rectangle shapes come to slightly overlap each other from a different direction. It's subtle but definitely adds some interest to the page: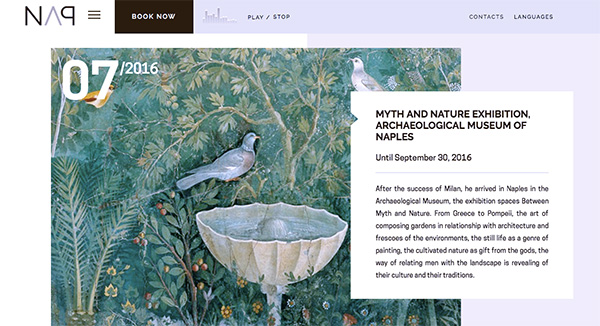 10. Decorative elements aren't just for wrapping paper anymore. Check out these little lines with tiny "bookend" shapes on either side below. It's a nice way to give your site an extra flare of personality. We see decorative graphics give buttons some personality as well as replace arrows when calling out important pieces of information. So get creative here: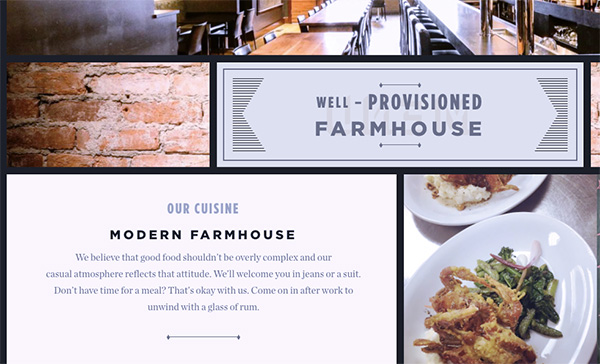 Are some of these new website design trends for you? Only you can decide what reflects your brand and what doesn't. However, these trends definitely invite the faint of heart to play and take some risks with texture and shaking up the status-quo.
Now that you have some great ideas for design, remember that you still need to have the right elements in place to get people to take action on your website. If you're a newbie to web conversion or just want a refresher on how to generate leads from your website, check out our guide here.